In the build up to the World Humanitarian Summit (WHS) in May 2016, the Network on Humanitarian Action (NOHA) and the European Commission (DG ECHO) organised a series of roundtable debates. The aim of these events was to present and discuss the core themes and priorities of the WHS process and the European Union's policy position towards the WHS.
The European Humanitarian Roundtables 2016 provided an opportunity for those affected by conflict, academics, practitioners, and youth involved in humanitarian action, as well as the broader humanitarian community, to make substantive contributions to the European Union's humanitarian policy and practice.
For the European Commission, the events were the final phase in a series of initiatives started in 2015. The EU has been actively involved in the preparations to the Summit, namely via the co-organisation of the preparatory European consultation in Budapest which took place in February 2015; the participation in the global consultations in Geneva in October 2015 and the drafting, publication and promotion of a Communication which details the European Commission's priorities for the WHS.
Each event spanned two days. On the first day, experts were divided into working groups to discuss specific themes from the perspective of the WHS reports and the European Commission's Communication, "Towards the World Humanitarian Summit". On the second day, after a series of short presentations from NOHA, the European Commission and the WHS Secretariat, representatives from the first day presented the results and recommendations from the previous day's discussions. 106 humanitarian experts took part in the first day discussions with 89 officially endorsing the recommendations of their working groups, which were published shortly after the event and over 200 further students, practitioners, and interested public attended the second days. These recommendations were then used to publish the final report on the EHR, "ONE HUMANITY: Shared Responsibility. A European Perspective", which you can download below.
The information and views set out in this publication are those of the participants in the working groups at the European Humanitarian Roundtables and do not necessarily reflect the official opinion of the European Union. Neither the European Union institutions and bodies nor any person acting on their behalf may be held responsible for the use which may be made of the information contained therein.

To read more about the EHR process and recommendations prepared by the experts:
Download final report


February 4
Aix-Marseille University
countries
Bulgaria, Cyprus, France, Greece, Italy, Luxembourg, Malta, organisations located in the Balkans
topics
Access and Subsidiarity / Protection in Urban Settings / Forced and Protracted Displacements / Humanitarian Action and Development
EHR Aix Recommendations
List of speakers and participants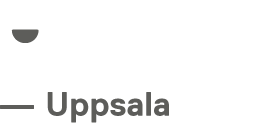 February 17
University of Uppsala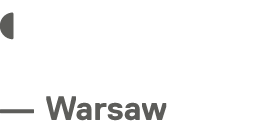 March 2
University of Warsaw
countries
Czech Republic, Germany, Poland, Slovakia, Slovenia, Switzerland, Syria and Ukraine
topics
Access and Subsidiarity / Protection in Urban Settings / Forced and Protracted Displacements / Current Humanitarian Challenges in Ukraine
EHR Warsaw Recommendations
List of speakers and participants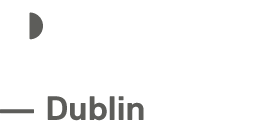 March 31
University College Dublin